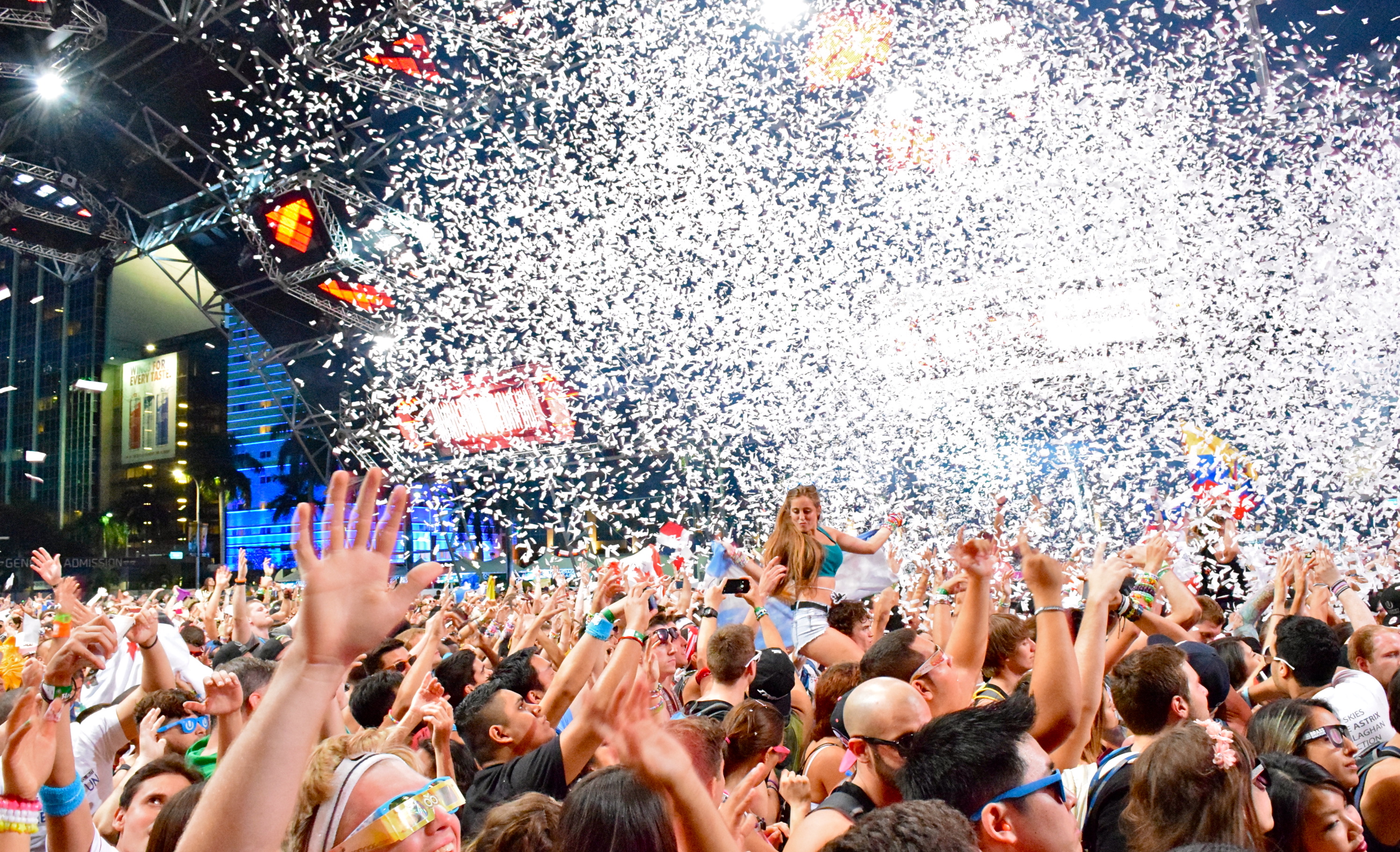 05 Mar

5 Reasons to Join the Resistance At Ultra 20

Resistance Ambassador: Carl Cox 

One of the biggest driving forces of all sounds dance music, legendary Carl Cox is the most rocking ambassador imaginable for Resistance Ultra Music Festival – just a few short weeks away. From the early 80s to now, this British DJ/Producer has swept through the industry doing nearly everything. From starting his own record label, Intec Digital in 1999, to dominating his 16-year long Global Radio Show, Carl Cox holds one of the most versatile repertoires to date. Most recently he's earned title of King of Ibiza, and whether you experienced the madness yourself, jaw-dropped at videos or heard through the grapevine, expect to feel all the heat brought to Resistance Ultra this year.
Sasha & John Digweed Reuniting After Many Years
Quite possibly one of the most epic duos to return after many years apart, U.K DJ/Producers Sasha & John Digweed are ecstatic to be headlining one day of Resistance Ultra 2018. As Veteran DJs straight out of the 90s, they've managed to stay true to their musical roots while evolving and captivating more and more crowds worldwide with numerous albums, unforgettable tours, and all around mesmerizing performances. Considering this is Ultra's 20th Anniversary, fans can undoubtedly prepare to feel these true dance icon's vibes and energy all night.
Resistance Global Expansion
After exponential success as a "festival within a festival," Resistance quickly earned an enticing reputation, leaving crowds eager for more of its plethora of music. Recently announced is the upcoming RESISTANCE Mexico City – a three day extravaganza with all things Ultra related and mass amounts of new creativity. Specializing in innovative production and leveling up in imagination, they're taking it to Club De Golf Teotihuacán, México, the first step in major Global Expansion for Resistance.  
MegaStructure & Arcadia Spider  
Taking form in two of the most grandiose stages possible, Resistance is gathering crowds at both the MegaStructure and Arcadia Spider. Arcadia is well known for creating unique stages that combine sculpture, lighting, music, pyrotechnics and special effects to deliver a one-of-a-kind experience. The Arcadia Spider is Arcadia's largest stage, able to host up to 50,000 people within its span. The MegaStructure amplifies the Resistance experience with state-of-the-art sound and visual effects, making itself irresistible to fans and partygoers.
Venture Away From Main Stage
Resistance is truly an ideal escape into a new world of Ultra, and a chance to experience heaps of new music, artists, vibes and atmospheres. Venturing away from Main Stage (as difficult as that is oftentimes), without doubt ends up one of the most adventurous and exciting times at Ultra. Exploring new spaces and seeing the total expedition that this music festival really is, this is what's going to leave you speechless and craving to come back year after year.
For more information visit resistancemusic.com.