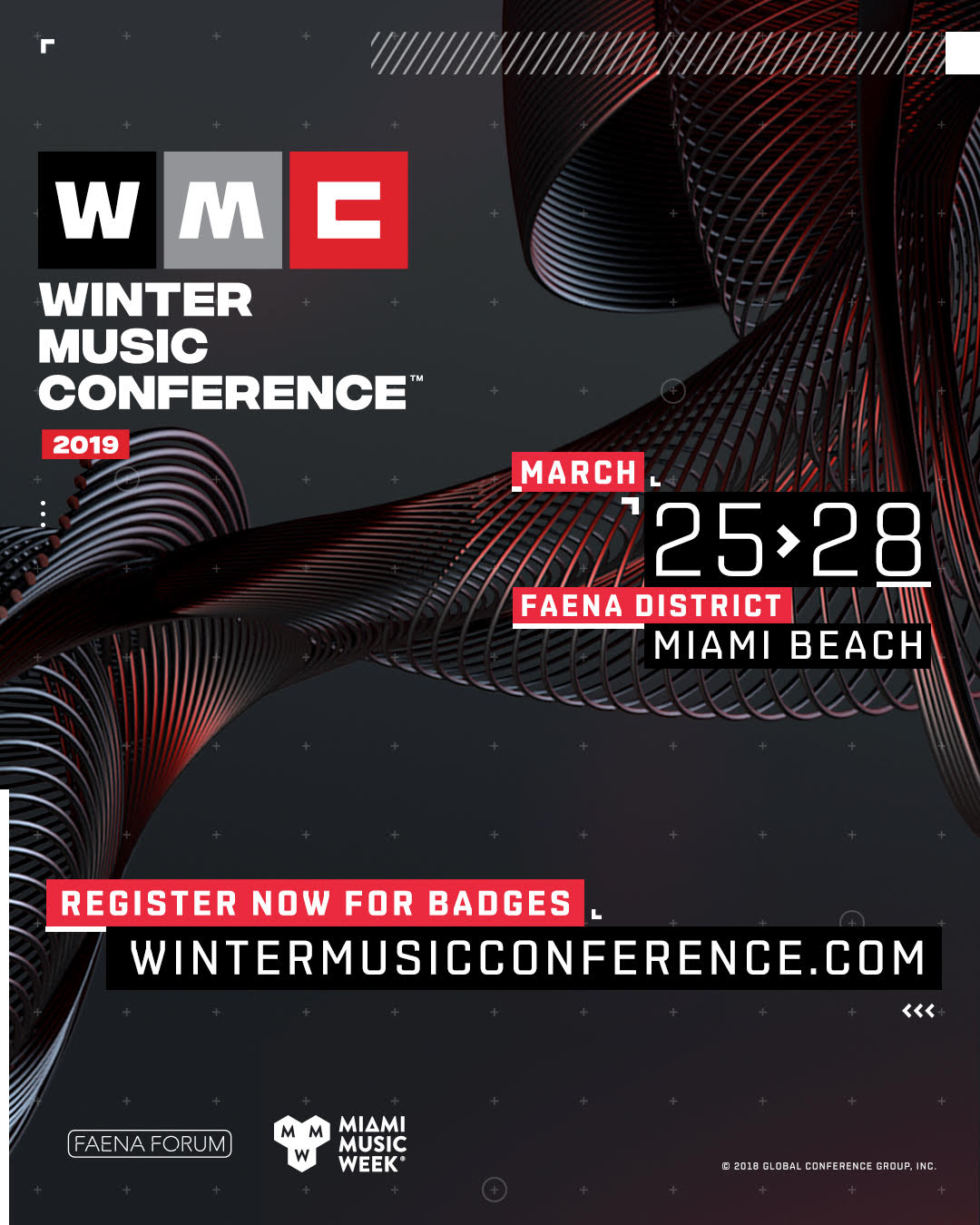 22 Jan

Winter Music Conference 2019: Rejuvenated 34th Annual WMC Returns to Miami

In the months leading up to the dance music industry's biggest week, the 34th annual Winter Music Conference (WMC 2019) has announced the first of the keynote speakers, select programming, and additional partners. From March 25-28, the veteran Winter Music Conference returns to South Beach, Miami for its 34th installment, but this year WMC is more re-imagined than ever before.

The first round of keynote speakers, select programming, and additional partners for Winter Music Conference 2019 have just been announced. Only at WMC will you be able to catch things like:
Dr. Douglas Rushkoff — named one of the "world's ten most influential intellectuals" by MIT — deliver a keynote presentation centered around his acclaimed "Team Human" Podcast and forthcoming book which grapples with complex issues of agency, social justice, and all those quirky non-binary corners of life.
Armin van Buuren: The trance legend with more than 20 years experience will discuss his acclaimed A State of Trance radio show, his Armada Music imprint, and much more.
Irvine Welsh, acclaimed and often-controversial writer of novels, stories and stage and screenplays – most notably "Trainspotting," "The Acid House" and "Ecstasy" – will be joined by acid house originator DJ Pierre for a discussion on the evolution and impact of acid house on global music and culture.
Laidback Luke: Dance music's beloved Laidback Luke is slated to host "The Power Of Creative Djing" — a main stage presentation.
Sam Feldt: Feldt will be joined by a special guest in conversation about green philanthropy. Established by Feldt in 2018, The Heartfeldt Foundation is a non-profit platform that promotes a sustainable lifestyle and a healthier planet by using the reach and influence of ambassadors in the fields of music, sports, and entertainment.
Connecting industry professionals, artists, labels, managers, agents, and those aspiring to break into the industry, this year's Winter Music Conference in Miami Beach takes place in the days leading up to Ultra Music Festival, which is in its 21st edition. WMC is not the only brand to see a makeover in 2019. Ultra Music Festival will move to its new home on Historic Virginia Key Beach Park & Miami Marine Stadium to begin a new chapter.

This year's brand partners for WMC include:
Akai, Anjunabeats, Anjunadeep, Armada Music, Astralwerks, Beatport, Big Beat Records, Circus Records, Counter Records, Deadbeats, Deckstar, Denon DJ, Dirtybird, Discogs, Enhanced Music, Fusicology, Geffen Records, Gud Vibrations, Echostage, Hooke Audio, I AM POP, Involved Management, IO Music Academy, Jamstik, Little Empire Music, Lowly Palace, MB Management, Metapop, Mixcloud, Monstercat, Native Instruments, Nervous Records, Pioneer DJ, Point Blank Music School, Proximity, Rane, RAM Records, RCA Records, Red Light Management, Rumpl, Russell Athletic, SAE School of Audio Engineering, Scratch DJ Academy, SoStereo, Spinnin Records, Splice, Sunski, Symphonic Distribution, The District, The Nations, TOPO Designs, Traxsource, Ujo Music, and Viberate.com.
For more information about WMC and to purchase tickets, visit wintermusicconference.com.