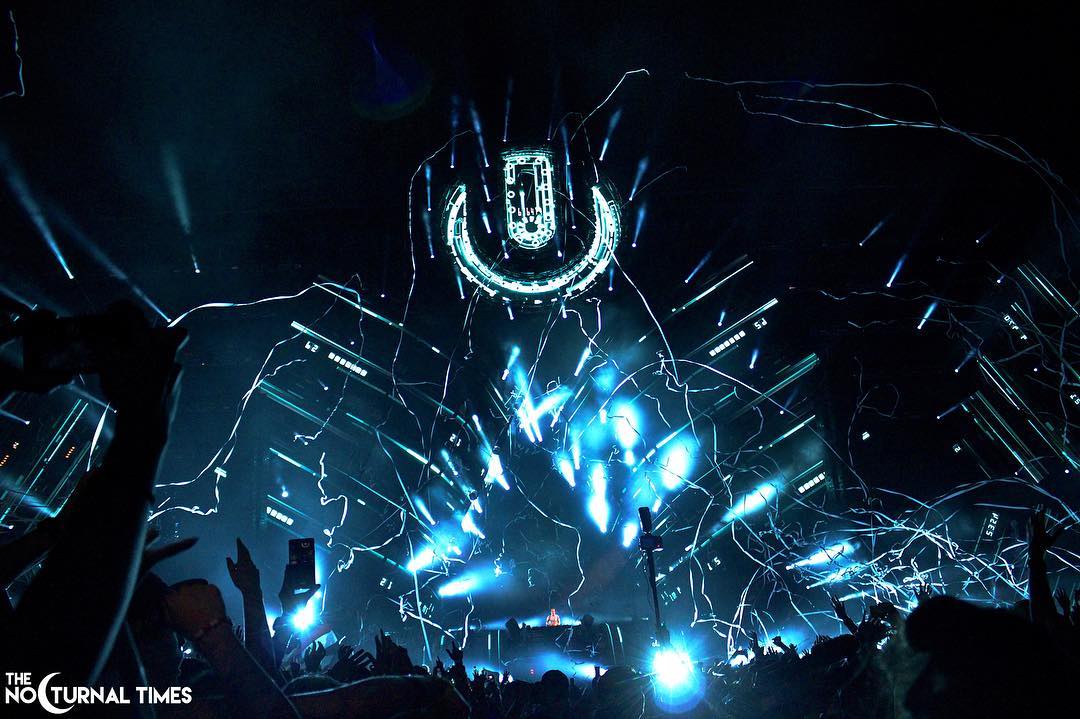 01 Mar

20 Reasons Not to Miss Ultra 20

World-Class Talent

The.Most.Talent.You've.Ever.Seen. Ultra is known for "having absolutely EVERYONE" in their three-day slew of industry icons as well as fresh, new talent. Just take a gander at a fraction of Ultra's 2018 lineup: Afrojack, Axwell Λ Ingrosso, Armin van Buuren, Empire Of The Sun, Kaskade, Eric Prydz, REZZ, RL Grime, Tiësto, Vini Vici, NGHTMRE, Slander, Dubvision, Adam Beyer…absolute insanity. This is one festival that will inevitably leave you learning and loving new artists, as well as throwing yourself at the stage for the ones you came to see.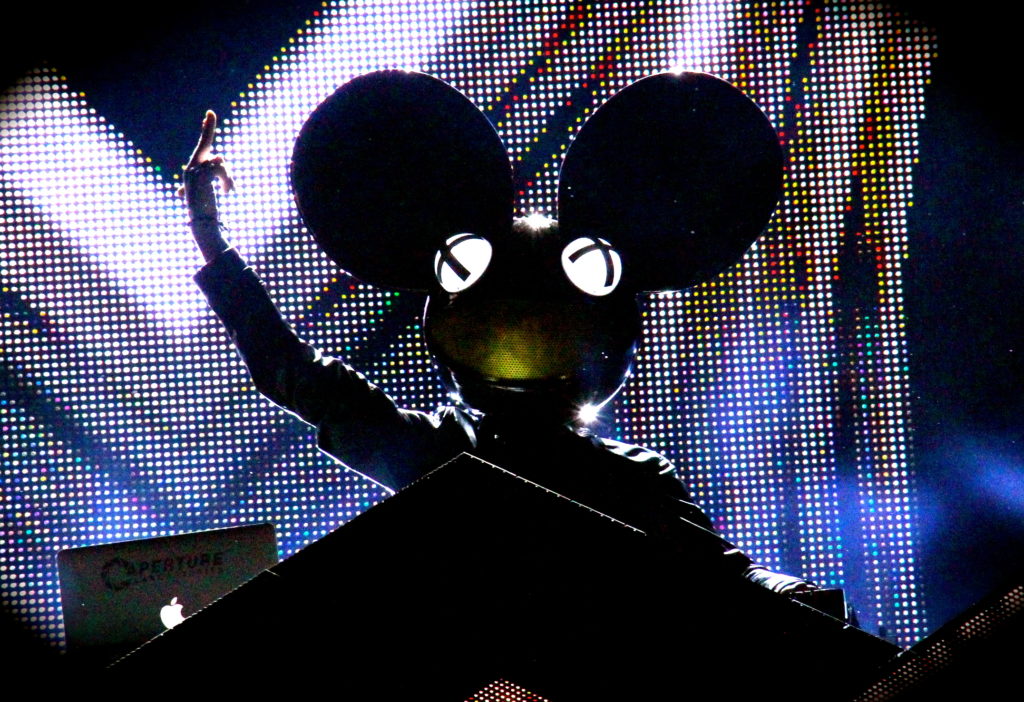 Surprise Guests
Let's take a gander back at Ultra 2014 – when Jack Ü closed out with Justin Bieber, and Martin Garrix stunned the crowd with sensational Usher? That's right. Surprise guests may be one of the most riveting parts of Ultra. Considering this is its 20th Anniversary, every festival-goer this year can expect some of the wildest and most exciting surprise guests Ultra has ever seen.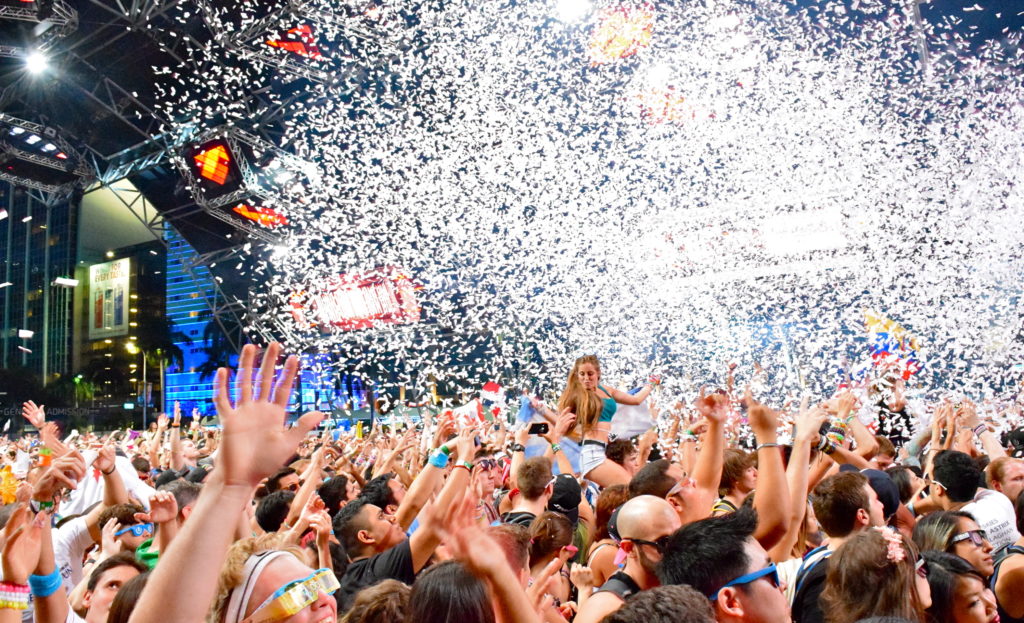 Resistance
Resistance is gearing up for another appearance at the 20th Anniversary of Ultra and is about to set apart your dance experience from anything else. Taking over as "Arcadia Spider" and Carl Cox, the "MegsStructure," the lineups include legends like Adam Beyer, Pete Tong, Jamie Jones, Carl Cox and dozens more. Resistance's unique and thrilling production style is sure to draw you in and mesmerize your Ultra 2018 experience.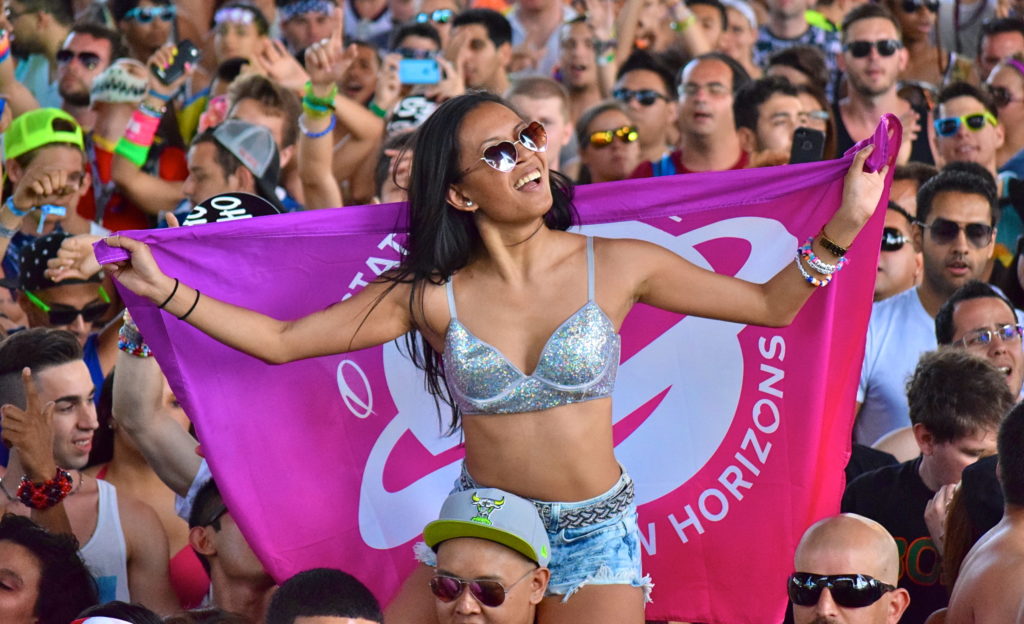 A State of Trance
ASOT. Need we say more??? A State Of Trance is probably the one moment every dance fan can say was the most emotional, uplifting, and heavenly moments they've had at a show or festival. Led by none other than the King of Trance himself, Armin van Buuren, it is just weeks away from captivating Ultra yet again – and whether you're a first-time ASOT-goer or a dedicated part of the trance family, ASOT's aura and energy awaits you.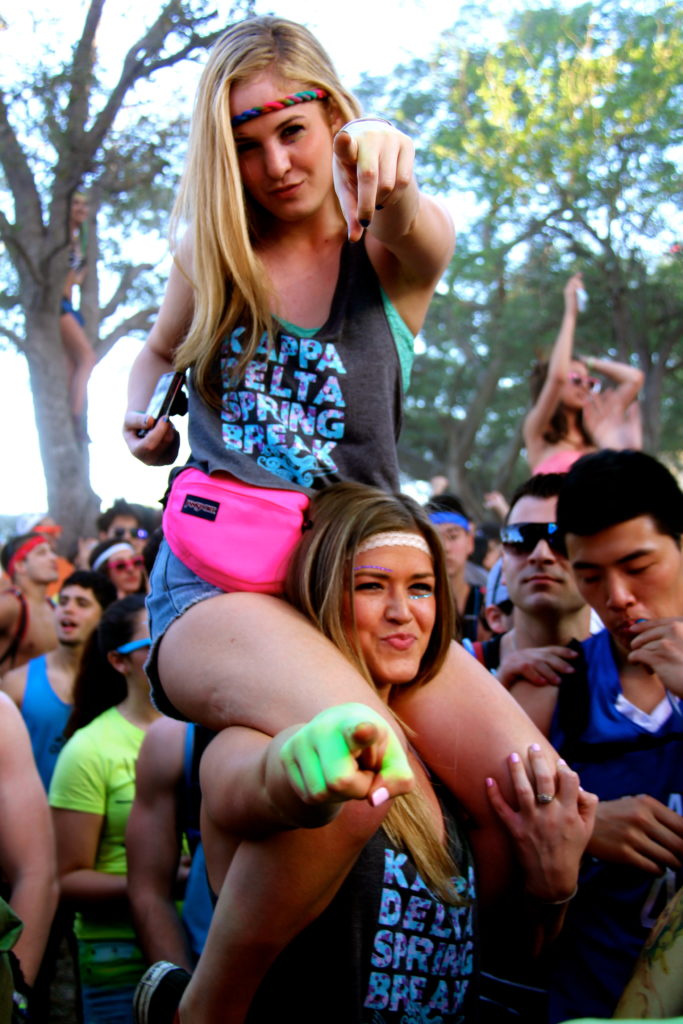 The Likeminded People
Regardless of whether you're an Ultra veteran or first-timer, the one thing you've probably heard about this Miami extravaganza is THE PEOPLE! Beautiful people everywhere you turn, endless smiles on faces, the constant meet and greet of new friends from all over the world, sexy festival outfits, absolute EPIC squad hype, and much more – the crowds at Ultra are one of a kind. Get your crew ready because it's time to give Ultra everything you've got!
Environment
Ultra Miami's environment is truly its own paradise of a world. Encompassing every aspect of beach, sunshine, fun, food, and good vibes, positive energy floods Bayfront Park as tens of thousands of partygoers run free for three brilliant days of dance. 8 stages span this Downtown Miami mecca festival, and there's nothing like this magical break from reality.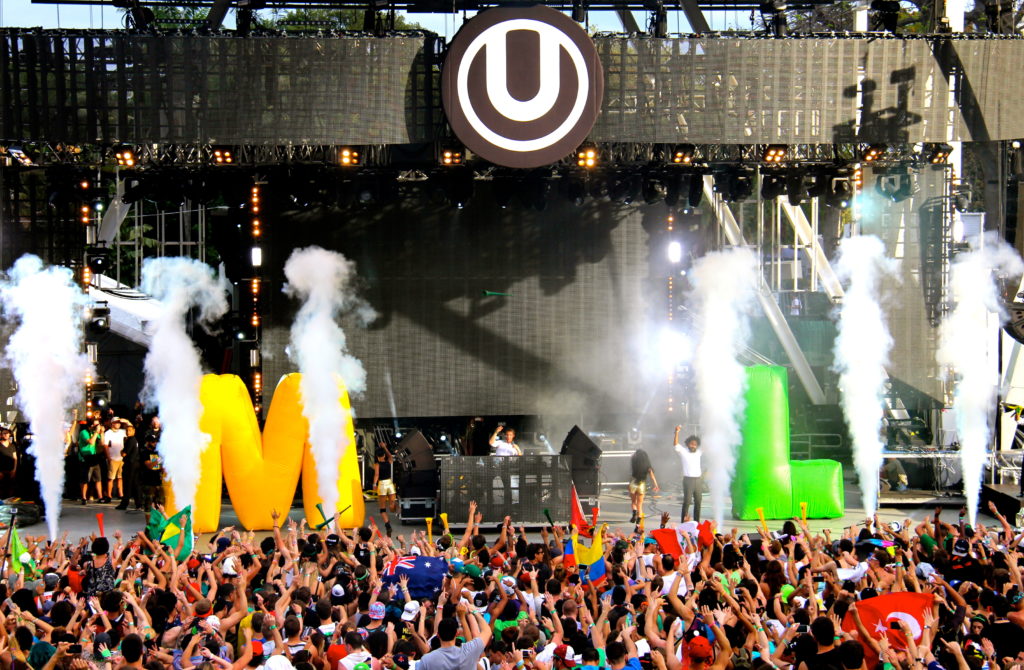 The Live Stage
The Live Stage at Ultra is by far not to be overlooked – bangin' drums, sexy jazz, the newest and hottest vocals by rising stars, and a chance to absolutely groove the hell out solo or with best friends – be sure to mark a stop at Ultra's Live Stage on your schedules. Past performances have lit up with artists like Krewella, Breathe Carolina, Klingande, Kiesza, Big Gigantic, Die Antwoord, Bassnectar, Claptone, and dozens more.
20 Years of Memories
Ultra's 20th Anniversary means the wondrous celebration of 20 amazing years this globally renowned festival has undergone and continues to marvel in. The amount of energy and happiness hundreds of iconic DJ/Producers have brought to Ultra, and the experience of a lifetime fans are able to cherish are precisely why this festival still remains what it is today.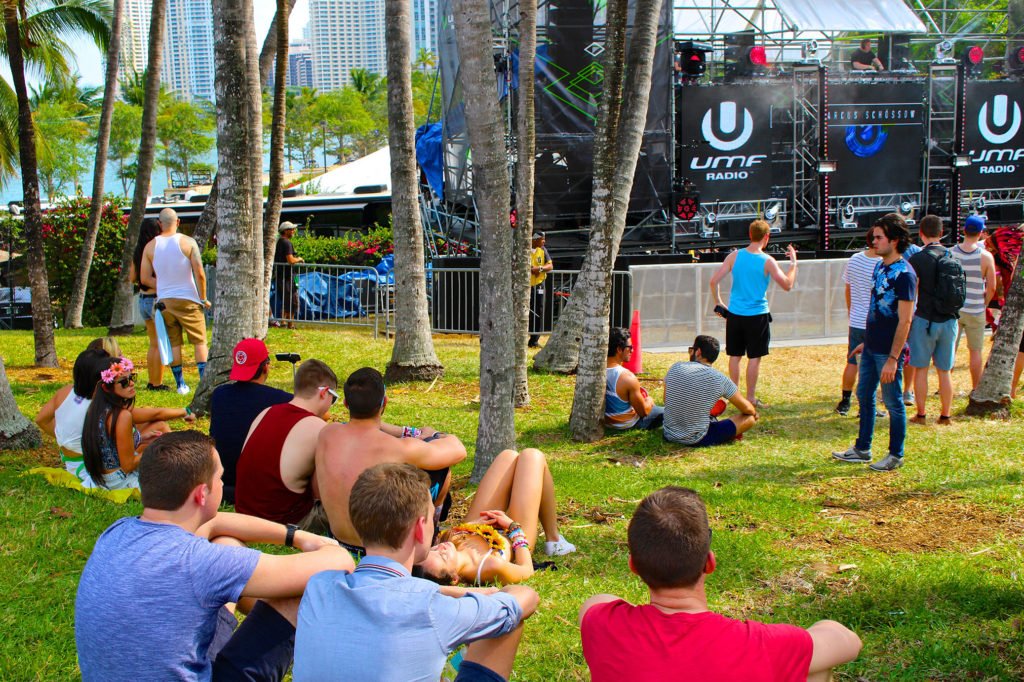 The Scenery
Picture yourself at a serene beach, under endless glowing city lights, surrounded by the ocean breeze, sunshine, and beautiful palms – this is Ultra's scenic oasis. March may be prime time for Florida, but for the thousands of people coming from other countries or even cold winter states all over the U.S, Ultra Miami is the best of both worlds – combining the tranquility of the beach with the madness of a sleepless city.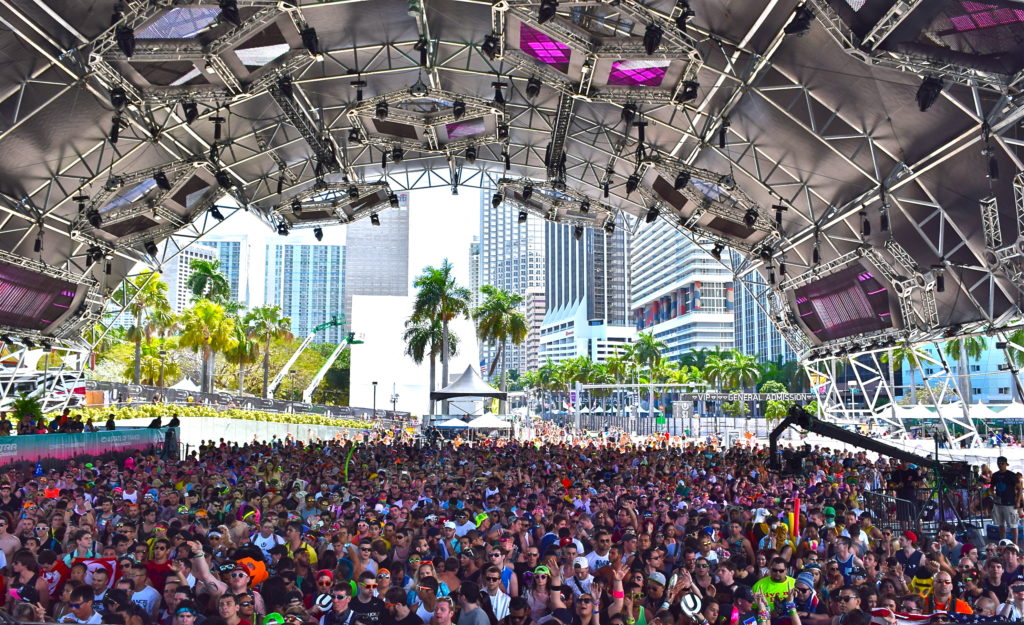 Megastructure
We've got the legendary Carl Cox holding down the fort both Friday and Saturday this year. Carl Cox & Friends take over the mind-boggling entity each year and remain one of Ultra's signature offerings. 2018 will see him alongside Adam Beyer, Joseph Capriati, Pan-Pot, Josh Wink, Jamie Jones, and Nastia to name a few. A special B2B performance by Dubfire, Nicole Moudaber, and Paco Osuna will light up the house on Saturday night – you will not want to miss this incredible design and massive lineup!
So You Can See the UMF TV Live Stream, But in Person!
As hype as the UMF TV live stream can get from our living rooms, you can FINALLY experience this for real, in person! All those years of geeking out with friends and having a three-day dance party at home will come to life and you'll never look back. Ultra 2018 is a thrill of a lifetime, a serendipitous serge of energy, happiness, and memories to never forget.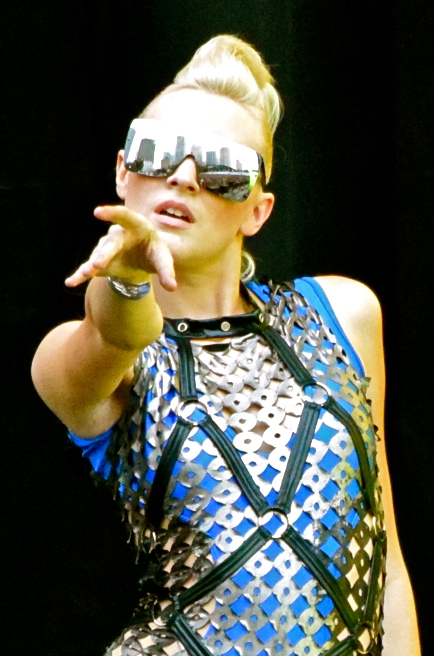 Fashion
You could say vibrant neon colors, LED everything, and excessive amounts of exposed skin are a few of the core staples of Ultra Miami festival-wear. Fans decked out in outfits beyond your wildest imagination – plastered with personality, innovation, and yes, of course, kandi. In a magical land where anything goes, the sky's the limit during this three-day nonsensical rager.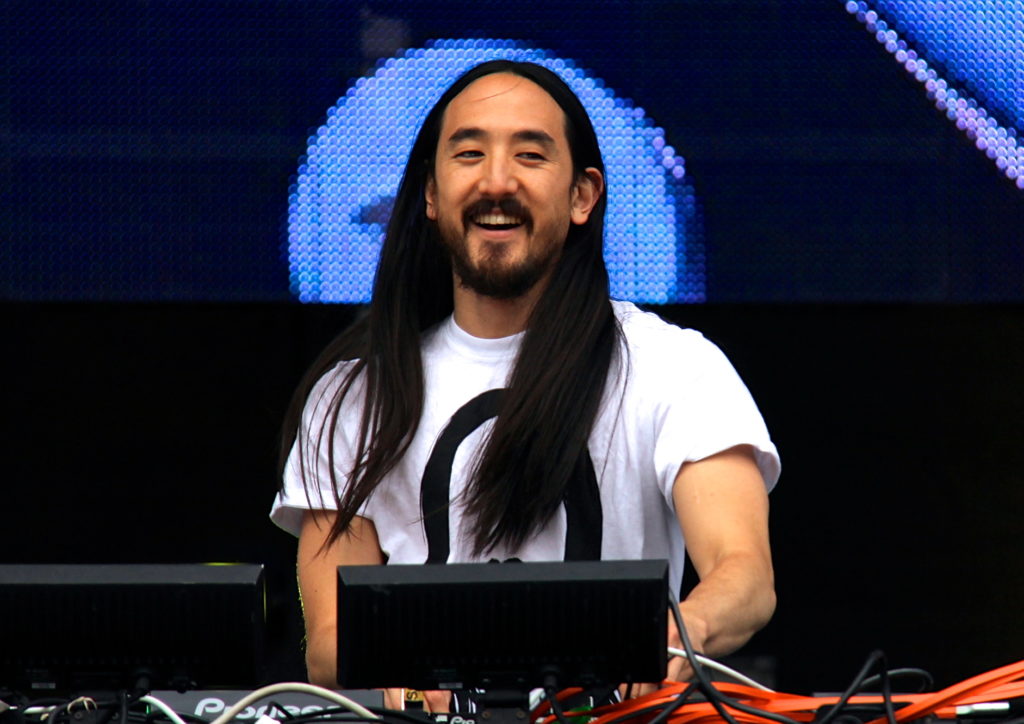 The New Music Premieres & Debuts
At the forefront of the upcoming year in electronic music, Ultra Miami paves the way for an entire year of new and exciting music releases. Essentially marking the start of dance music's calendar year and of course, the start of festival season (H-E-L-L-O!), Ultra brings in full force debuts and premieres that will be ringing in our ears all throughout 2018 and beyond. Prepare yourselves for some MAJOR brand-new tracks, hair-raising collaborations, and breathtaking live performances during Ultra's 20th blowout.
Diversity
Smashing attendance records with hundreds of thousands of dance diehards from nearly every country in the world, Ultra stands out as one of the most diverse and tremendous crowds the industry has seen. "They tell us that people from over 100 countries are here today, and you're all getting along just fine – music is a beautiful thing." – Axwell Λ Ingrosso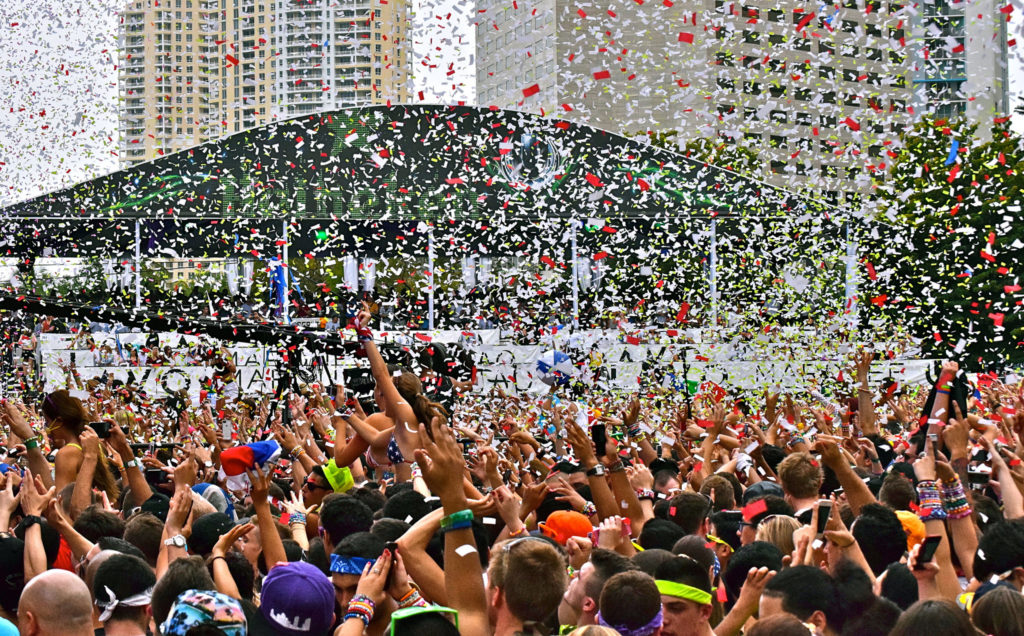 Anything Goes – We're in This Together!
And we mean anything. Isn't that the beauty of music festivals? We will all be celebrating Ultra's birthday under the same sunny Florida sky and starry city lights. Whether you're a world-traveler who came with an entire crew, or U.S. native flying the mission solo, we've got your back. The overwhelming sense of unity and acceptance brings us coming back year after year. If you want to run around nearly naked, go ahead. If you want to dance like a total idiot (next to everyone else who will definitely be doing the same thing,) go ahead. If you want to run around and scream friendly nonsense at strangers, go ahead. You get the point – be yourself!
There's Something for Everyone
At Ultra Miami, there is no doubt something for everyone. It's home to the rail lovers, headbangers, groovy souls, artful minds, and simply all-around music lovers. Stacked with every genre you could imagine from trance, to techno, to deep house, to bass, to dubstep, to tropical house and everything in between, talent is bursting through every seam of Ultra and options are endless.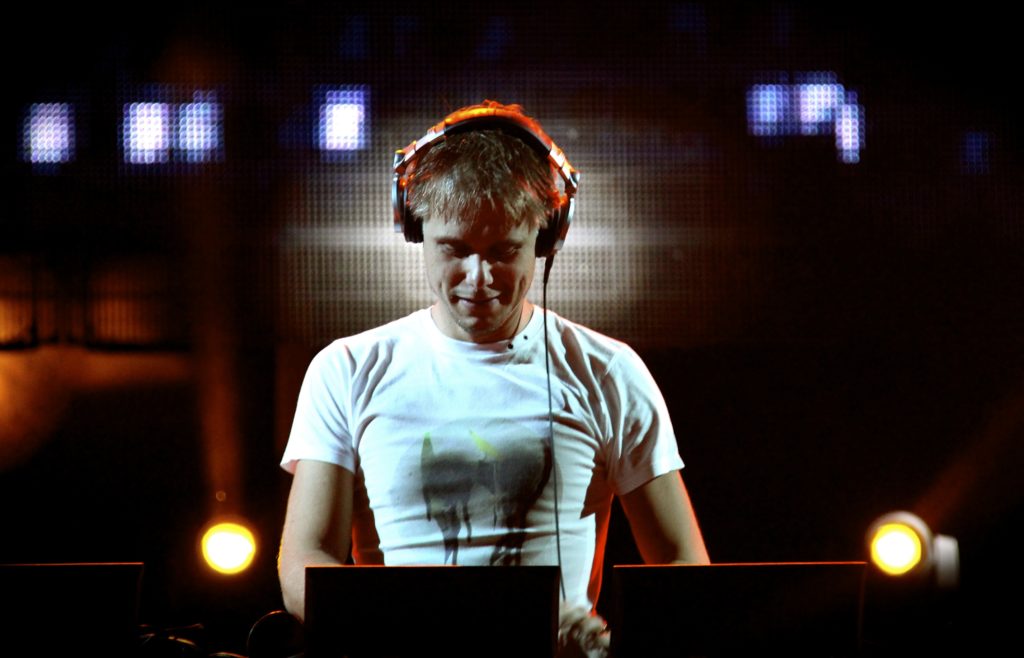 For the Classic and Throwback Tracks
Honestly one of the most memorable aspects is belting out lyrics to your favorite songs right beside the people who mean the most to you. Classics never die – may it be Swedish House Mafia's "Don't You Worry Child," Daft Punk's "One More Time," Avicii's "Fade Into Darkness," Alesso's "If I Lose Myself," or any of the countless tunes we all hold near and dear, throwbacks never fail to put smiles on your faces in that gigantic Ultra sea.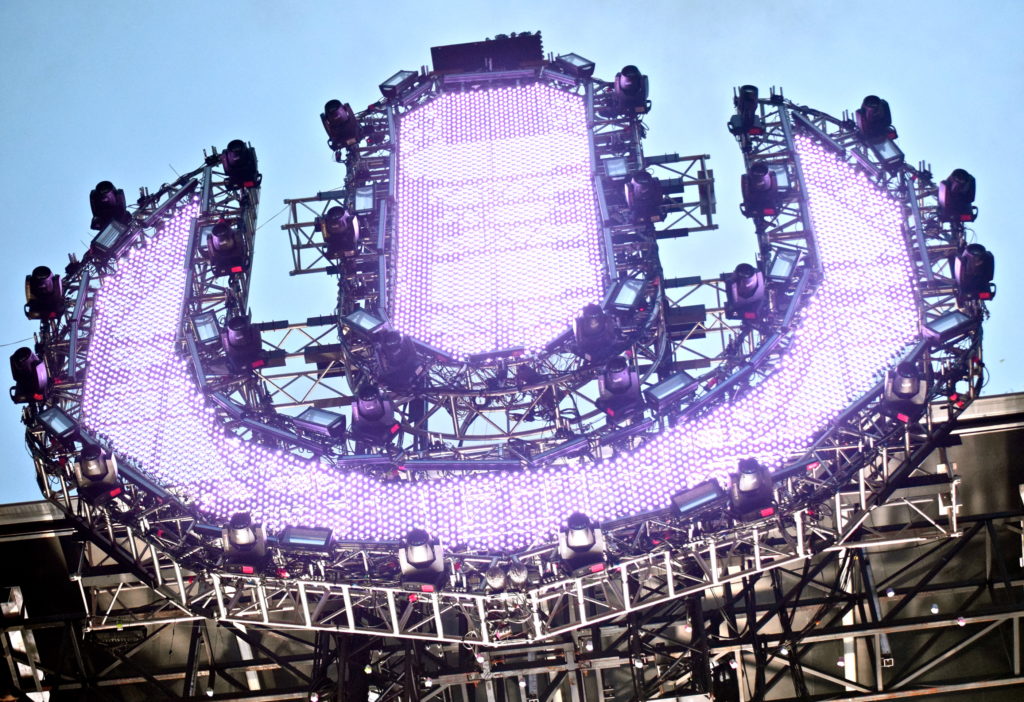 VIP Experience
The VIP experience at Ultra Music Festival is always a memorable one. What better way to enjoy the world's premier electronic music festival than in style with VIP passes? Now that GA passes for Ultra 20 are sold out, VIP tickets are the only way you'll be able to make your way into the hottest party of the year! With VIP decks and viewing platforms at multiple stages, with VIP, your experience is sure to be unparalleled.
The Food
Come on, do we really need to get into detail here? FOOD. Everyone loves food, right? Nothing like festival grub – an expansive variety of food and beverage are available throughout the grounds all day and night to satisfy all of your squad's cravings. Arepas. Shish Kabobs. Fried Chicken. Empanadas. Soft Pretzels. Fresh-Pressed Paninis. Smoothies. Cheeseburgers. Hand-Cut Fries. Watermelon. Ice Cream Cones. Mozzarella Sticks. BEER. Ultra is foodie-heaven, so come hungry & eat up!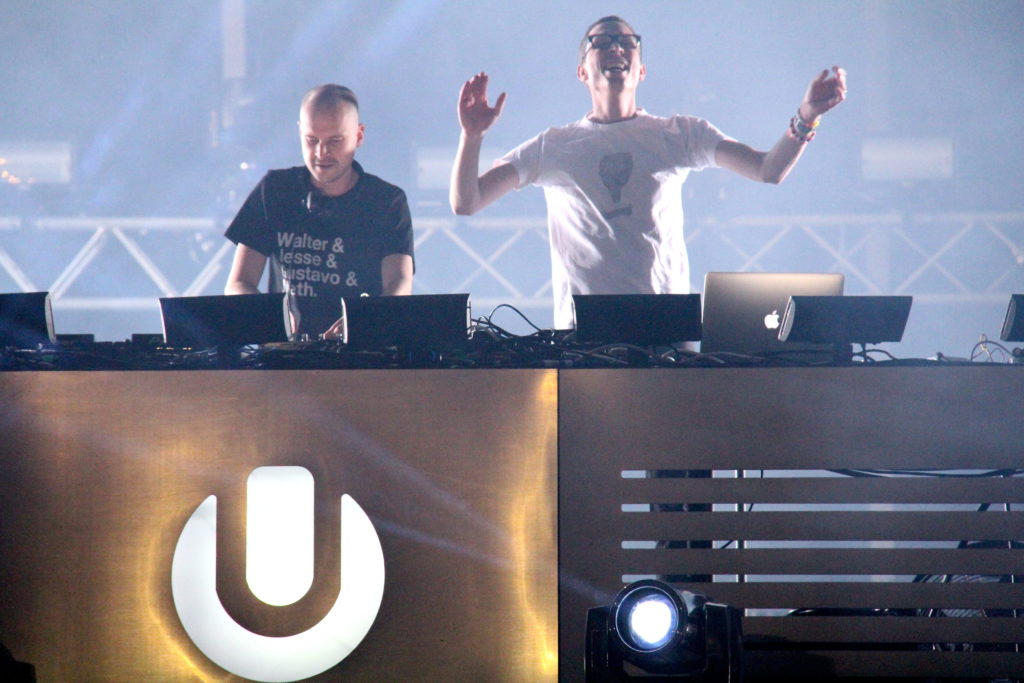 All of the Beautiful Memories
As we have all come to know and love the beauty of music festivals, we hold the good times and memories closest to our hearts in a place untouched and everlasting. The unexplainable passion, energy, and state of higher being remain at the center of our drive – keeping us returning time and time again to create the memories of an absolute lifetime. Friendships. Love. Togetherness. This is what we leave with and carry with us as we continue to plunder on through the journey of life.
Ultra Music Festival returns to Bayfront Park in Miami on March 24, 25, 26 for its 20th anniversary. For more information and to purchase tickets visit ultramusicfestival.com.
Photos: The Nocturnal Times